To place your order, please call us at (740) 484-4656 or email us at [email protected]
We can deliver to any state in the US or Canada
If you find a lower price, we will beat it!
 Poly Vinyl Adirondack Chairs
Adirondack chairs have been around a long time - but wait until you rest your bones in one of these.  We have a style for everyone and colors to suit any decor.  In addition, these are practically maintenance free, so you spend time sitting - not working!  We have four different models to suit your needs... one that folds for easy storage, another with a less slanted seat plus the Deluxe and the Lakeside models.  Relaxing is the word for these.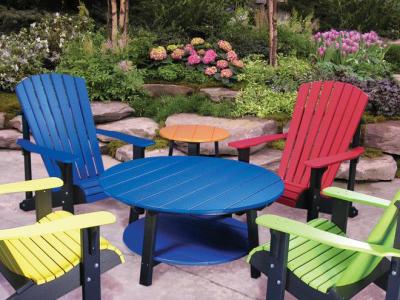 ​
Deluxe Adirondack Chairs
Deluxe Adirondack Chair               $325

Deluxe Adirondack Footrest          $112

Premium Woodgrain Antique Mahogany 

Deluxe Adirondack Chair               $357
Deluxe Adirondack Footrest          $125

32 Colors to Choose From

​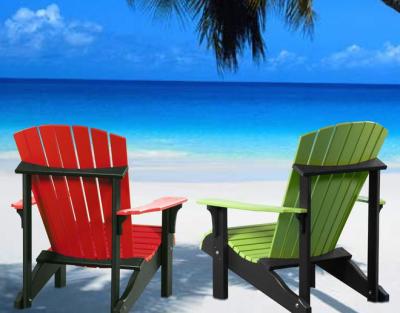 Deluxe Adirondack Chairs
shown with Deluxe Conversation Table
    Deluxe Adirondack Chairs
shown in Red/Black & Lime Green/Black
Porch Rocker in Cherrywood/Black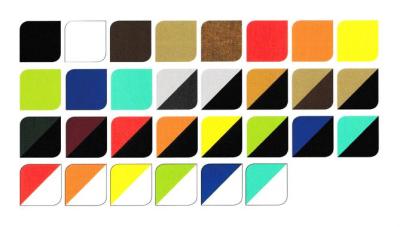 Adirondack Chair Color Choices
​
Royal Adirondack Chairs
Features Less Slant in the Seat For Easier Rising
Royal Adirondack Chair                $406

Premium Woodgrain Antique Mahogany 

Royal Adirondack Chair                $446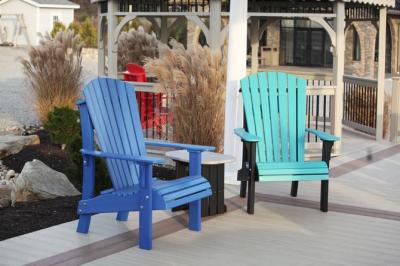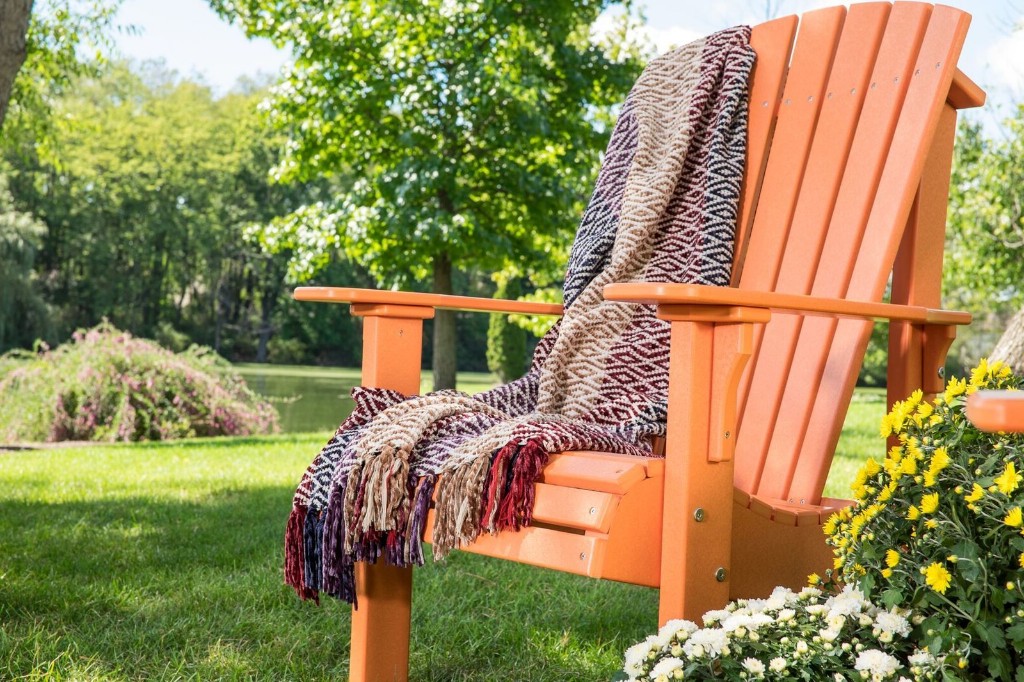 Comfort Rocker in Dove Gray/Black
​Shown with Deluxe End Table 

​
Shown in Blue & Aruba Blue/Black

​
Folding Adirondack Chairs &
Lakeside Adirondack Chairs


Folding Adirondack Chair             $317
Lakeside Adirondack Chair           $245      

​

Premium Woodgrain Antique Mahogany 

Folding Adirondack Chair             $347

Lakeside Adirondack Chair           $269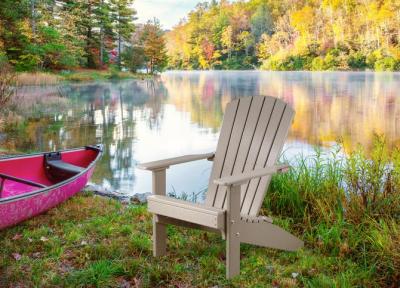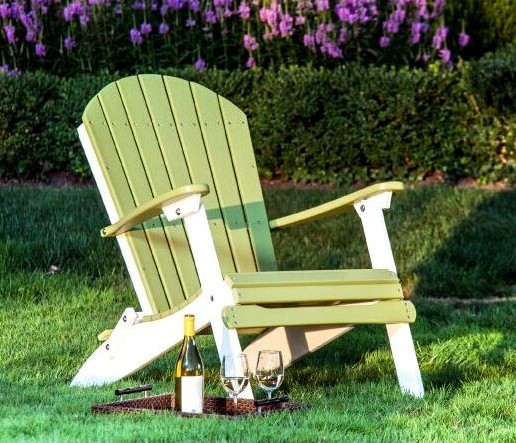 ​
Shown in Lime Green/White
Lakeside Adirondack Chair

​
Adirondack Balcony Chairs &
Poly Bar Stools


Adirondack Balcony Chair            $349
Balcony Table (At Left)                  $418

Poly Bar Stool                                $198

Poly Serving Bar (At Right)           $803

​

Premium Woodgrain Antique Mahogany 

Adirondack Balcony Chair           $384

Balcony Table                                $461

Poly Bar Stool                                $219

Poly Serving Bar                            $883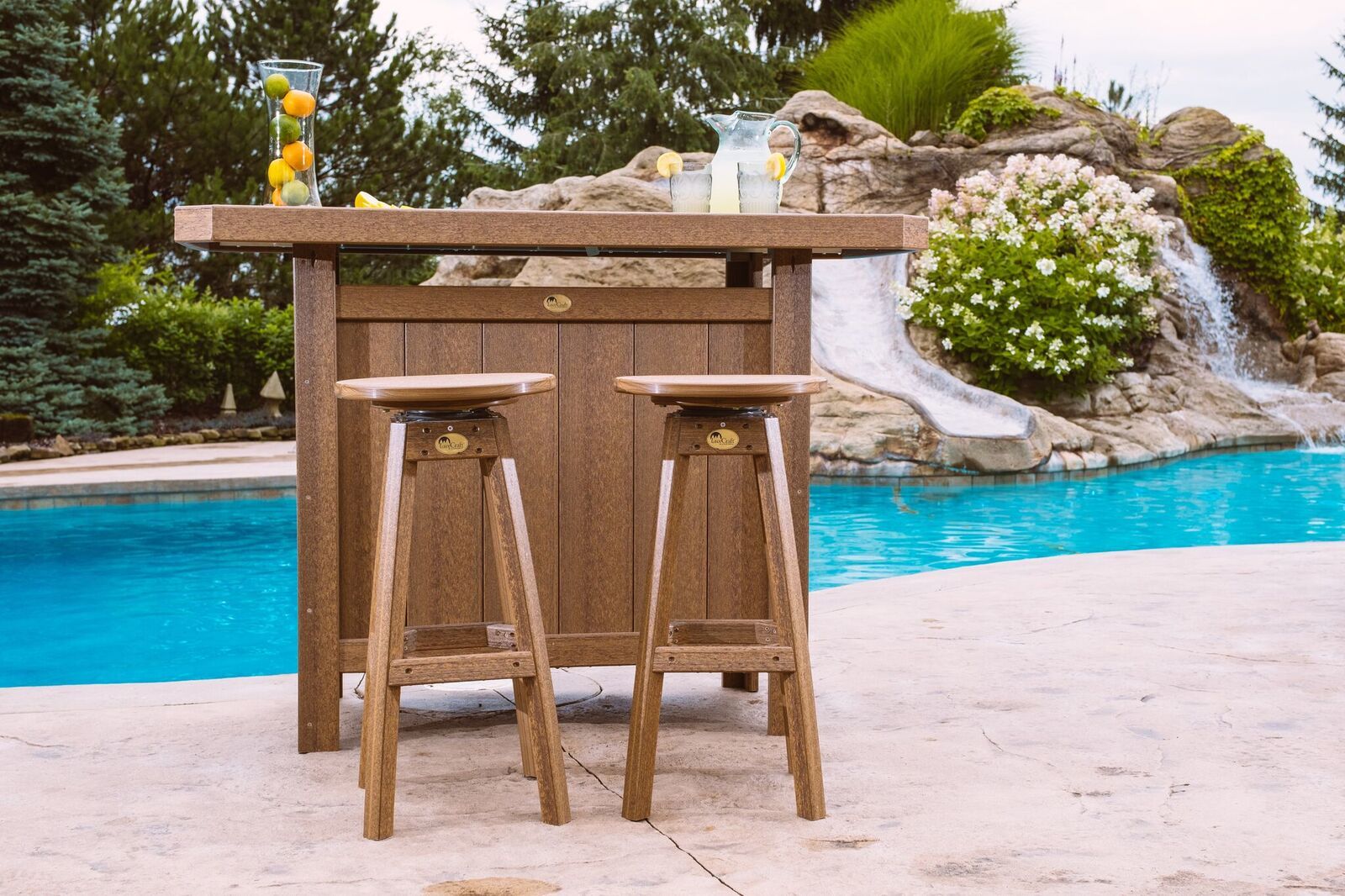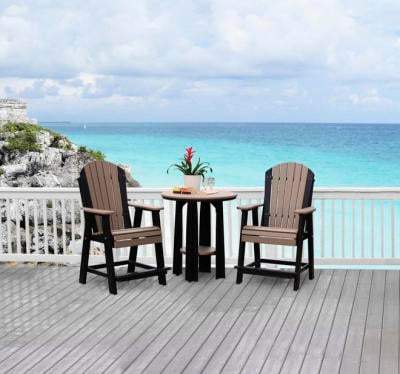 Shown in Weatherwood/Black
Bar Stools in Premium Woodgrain Antique Mahogany
Shown with Poly Serving Bar