To place your order, please call us at (740) 484-4656 or email us at [email protected]
We can deliver to any state in the US or Canada
If you find a lower price, we will beat it!
Poly Conversation Tables & End Tables
Do you need that one piece to finish out your backyard patio or deck area?  Check out our lively conversation table!  You can visit while enjoying your matching adirondack chairs and have a place for you iced tea and sandwich also.  Or maybe an end table to go along with your Glider or Rocker.  Again, we have the styles and colors to match, the durability to endure, and virtually no maintenance to make it easy to relax in the great outdoors.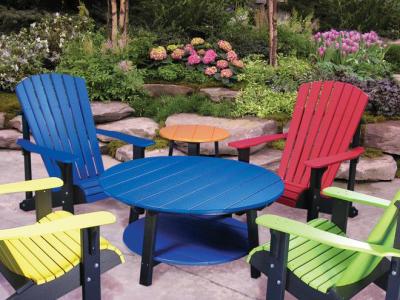 ​
Deluxe Poly Conversation Table

​​
Deluxe Conversation Table​    $570

​​

Premium Woodgrain Antique Mahogany




Deluxe Conversation Table

    $627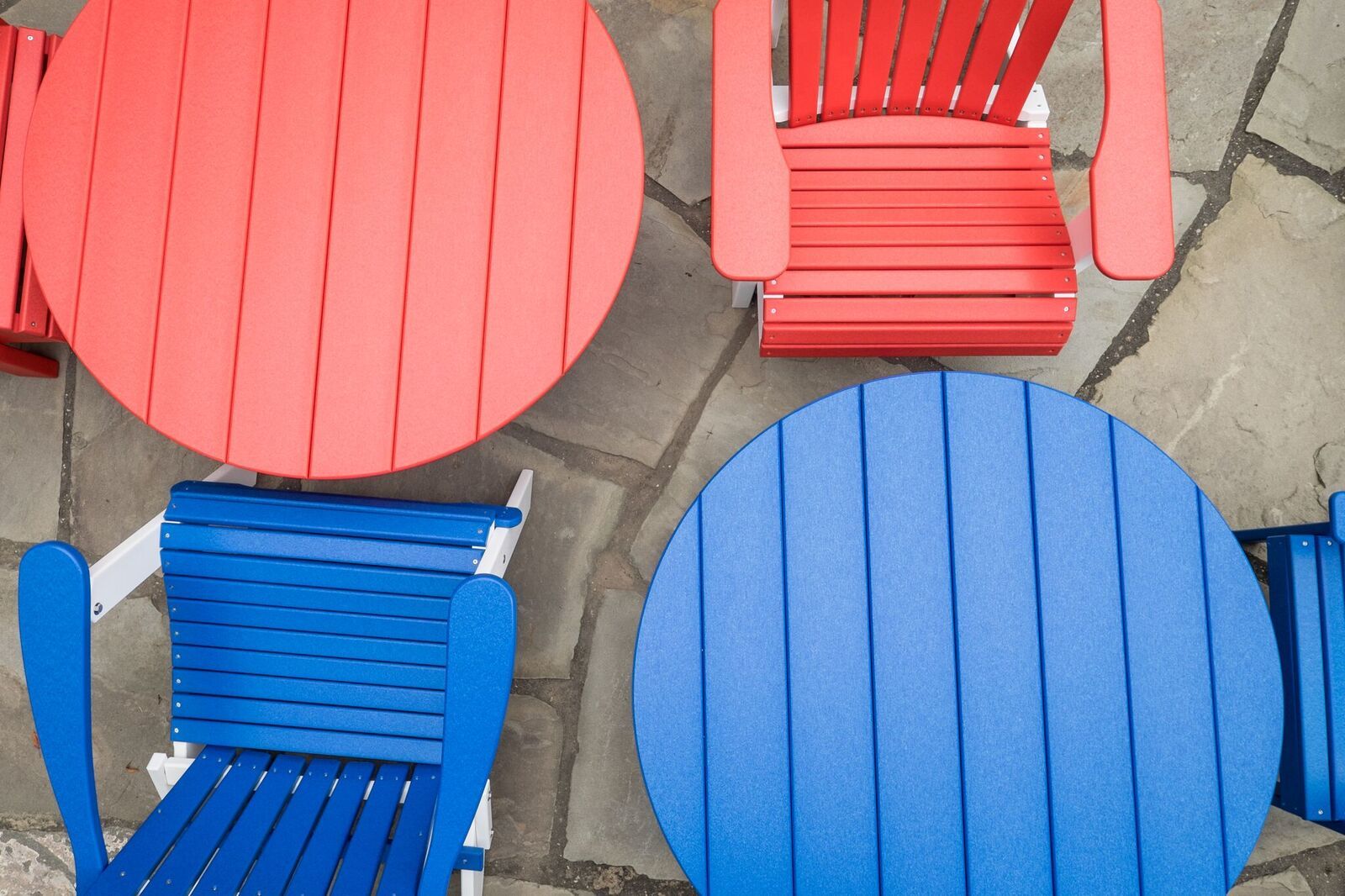 Conversation Table in Blue/Black surrounded by 

Deluxe Adirondack Chairs in Yellow/Black, Red/Black

& Lime Green/Black

Conversation Table in Blue/White &  Red/White with  

Deluxe Adirondack Chairs in the same colors

Porch Rocker in Cherrywood/Black

Deluxe Poly ConversationTables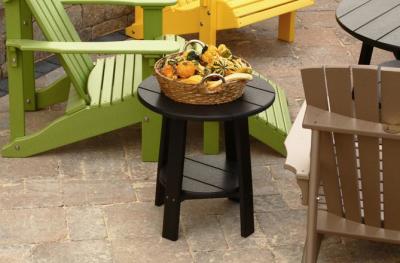 ​
Deluxe Poly End Table &

​​
28" Deluxe Poly End Table
Deluxe Poly End Table              $162

Deluxe Poly 28" End Table       $174

Premium Woodgrain Antique Mahogany


Deluxe Poly End Table              $178
Deluxe Poly 28" End Table       $192
​

The 28" End Table is suitable for the taller chairs such as the Balcony Chair
Shown in Black by Adirondack Chairs
​Deluxe Poly End Table shown in Blue/White
This model has longer legs for use with taller chairs

Deluxe Poly End Tables & Deluxe Poly 28" End Tables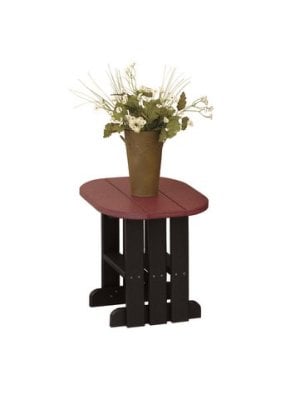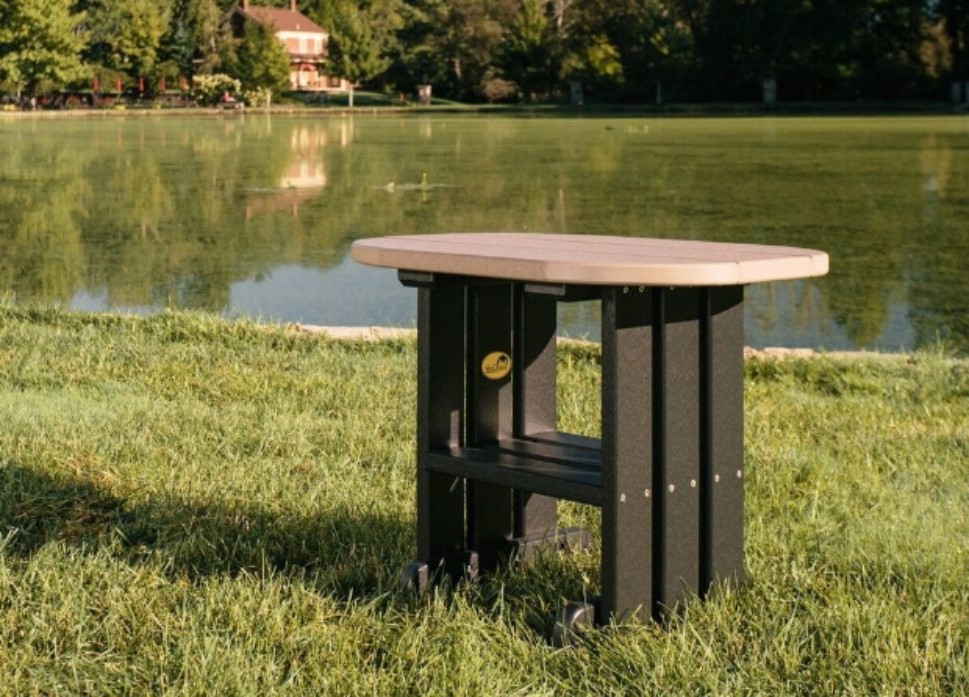 Poly End Table                           $136
Premium Woodgrain Antique Mahogany

Poly End Table                           $150
​Poly End Table shown in Cherrywood/Black
​Poly End Table shown in Weatherwood/Black