To place your order, please call us at (740) 484-4656   or email us at [email protected]
We can deliver to any state in the US or Canada
If you find a lower price, we will beat it!
Rollback Plain Poly Vinyl Gliders & Swings
Whether you are reading your favorite novel or sipping tea - slide gently back and forth in our Poly Vinyl Rollback Glider.  Totally relaxing!  Or maybe a comfy swing is more your style – in multiple colors to match any décor. Swings have 800 lb. test chain and both are constructed with stainless steel fasteners throughout. All Five Foot Gliders and Swings now have a fold down console table with cup holders in the center – up for more seating and down to hold drinks and snacks.

NEW THIS YEAR --  All Gliders available in a taller Balcony Model with built in foot rest!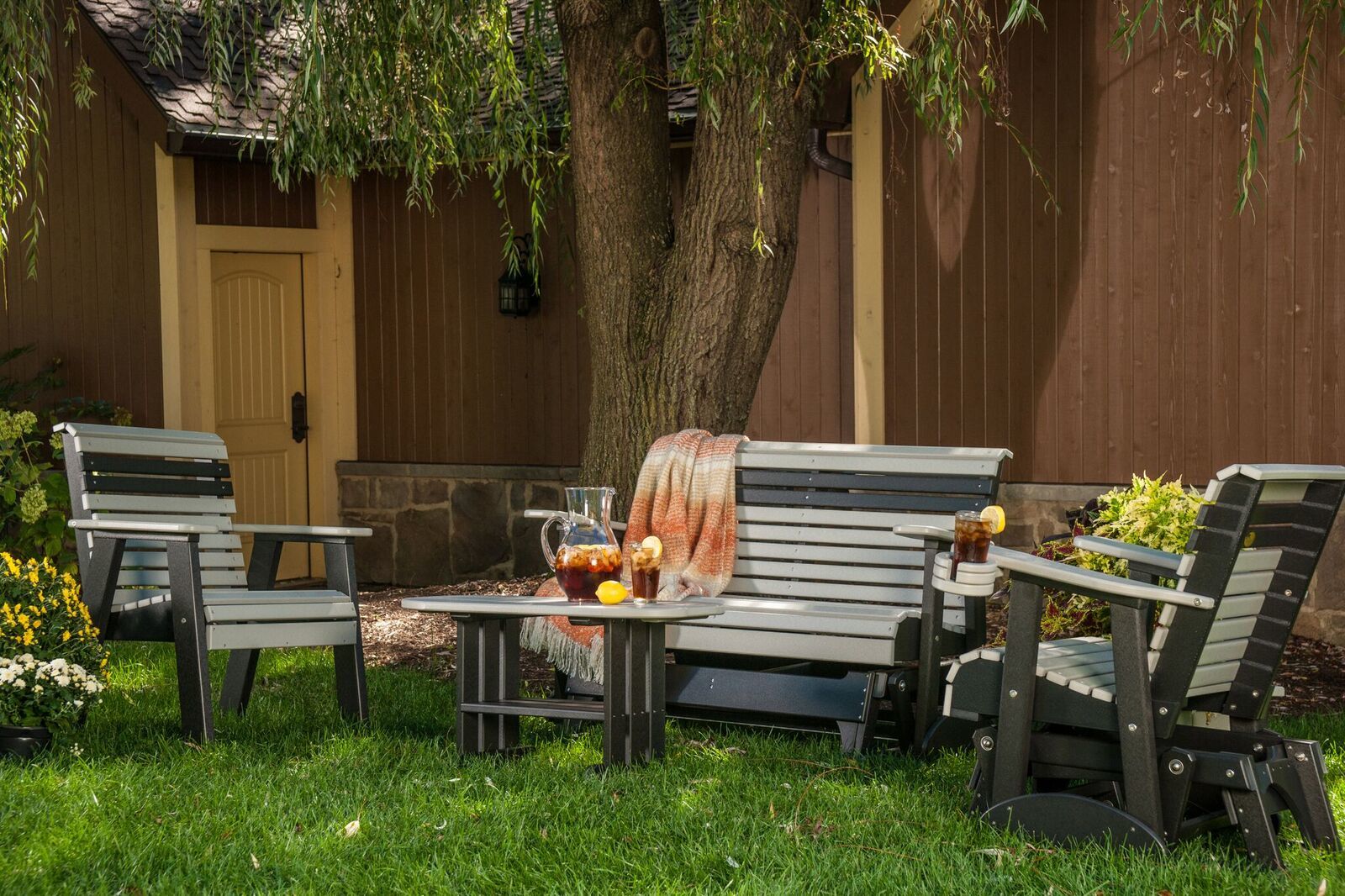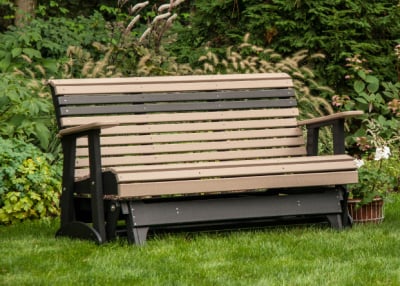 ​
 Rollback Plain Poly Vinyl  Gliders

​
4 Ft. Rollback Plain Glider/Balcony     $642/$859

5 Ft. Rollback Plain Glider/Balcony     $782/$1026


Premium Woodgrain Antique Mahogany 

4 Ft. Rollback Plain Glider/Balcony     $706/$944

5 Ft. Rollback Plain Glider/Balcony     $861/$1131

15 Colors to Choose From

​





5' Plain Glider in Weatherwood/Black
4' Rollback Plain Glider in Dove Gray/Black
Shown with 2' Bench, Coffee Table & 2' Glider

Rollback Plain Poly Vinyl Swings
4 Ft. Rollback Plain Swing              $406


5 Ft. Rollback Plain Swing              $526


Premium Woodgrain Antique Mahogany 

4 Ft. Rollback Plain Swing              $446

5 Ft. Rollback Plain Swing              $579
      White Vinyl A-Frame                       $469
      Clay Vinyl A-Frame                          $512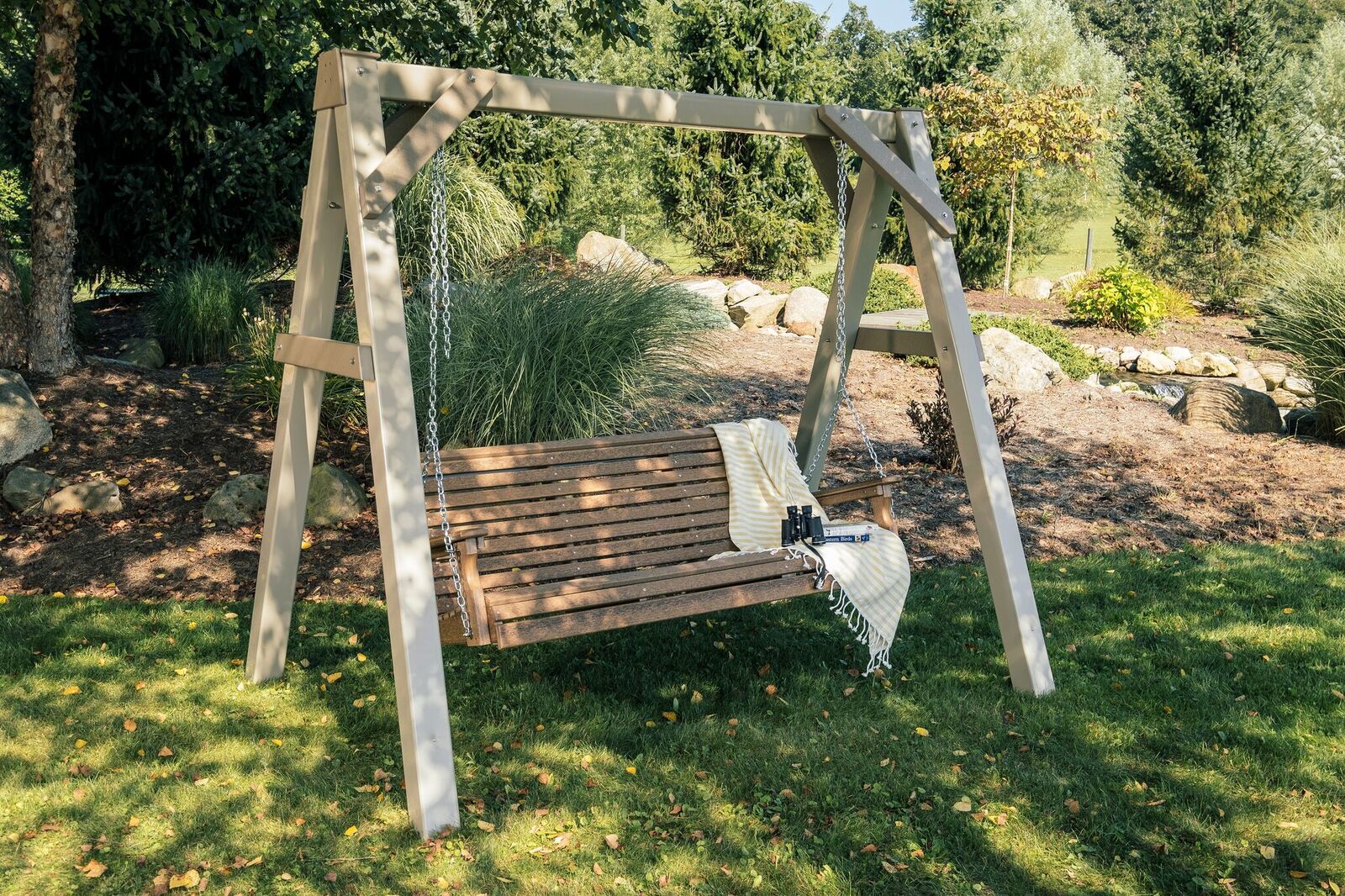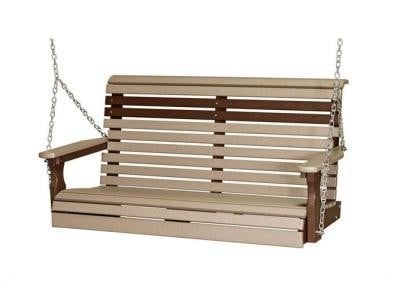 4 Ft. Rollback Plain Swing shown in

Weatherwood/Chestnut Brown

5' Rollback Plain Swing in Antique Mahogany
Shown In Optional Clay A-Frame

2 Ft. Rollback Plain Glider Colors
​
 Rollback Plain 2 ft. Poly Gliders
2 Ft. Rollback Plain Glider/Balcony    $435/$592


Glider Footrest                                     $264
Premium Woodgrain Antique Mahogany 

2 Ft. Rollback Plain Glider/Balcony     $480/$654

Glider Footrest                                      $291




Complementary Items (Shown in Gallery)

2 Ft. Rollback Plain Chair                     $328

Deluxe End Table                                  $162

​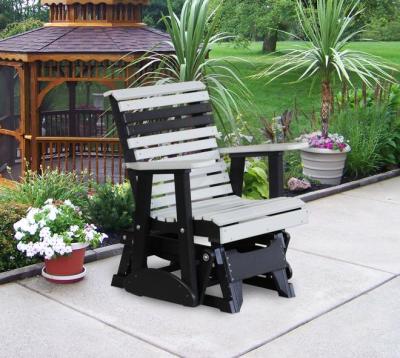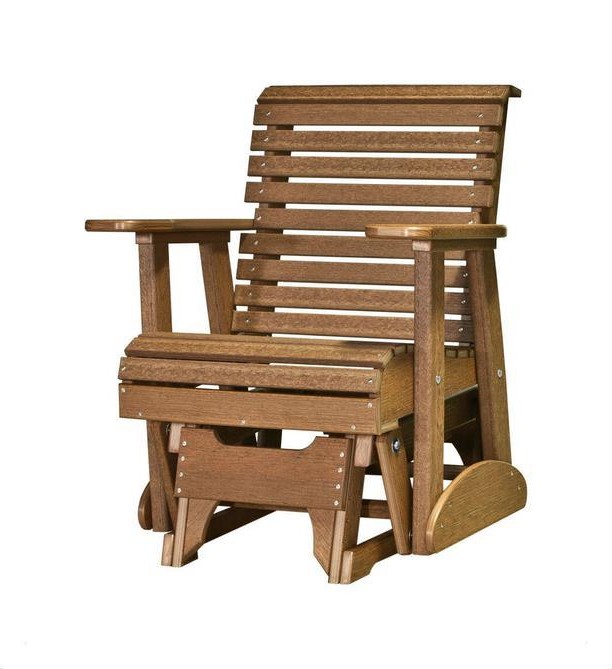 2 Foot Swivel Adirondack Glider in Weatherwood/

​black show with optional glider footrest

2 Ft. Rollback Plain Glider in Dove Gray/Black

2 Ft. Rollback Plain Glider in Antique Mahogany